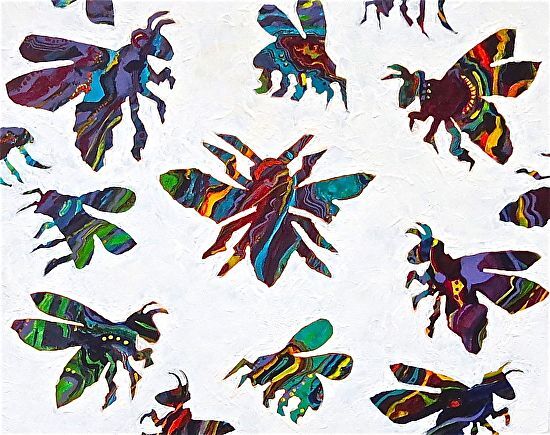 "Diligent, Persistent, Loyal, Hard-working, Enthusiastic, Embraces Life with Vigor and Humor:
Words that others have used to describe me.
What does that have to do with creating?
Everything.
My inspiration/my muse is nature. I see it, I love it and I paint it as I see it!
As I create I come alive! My art is a synthesis of my personal feelings.
The way I paint is my philosophy…my visual language."
"Buzzz"
Acrylic Wood
16" x 20"
Please contact the artist for further information.

Art Works on this website are copyrighted, all rights are reserved.
No reproductions of these works can be used
without the written permission of the artist,
Sue Donaldson 2015.