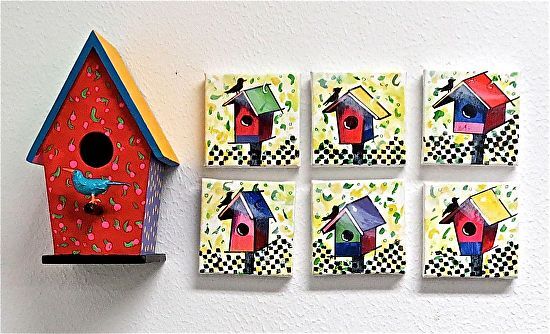 Available
"Birdhouse Collection"
Six 4" x 4" Acrylic on Canvas + Bird House
Escapist Assignment must be sold….
(LIsted under New Works 2014)
Please contact the artist for further information.

Art Works on this website are copyrighted, all rights are reserved. No reproductions of these works can be used without the written permission of the artist, Sue Donaldson 2014.